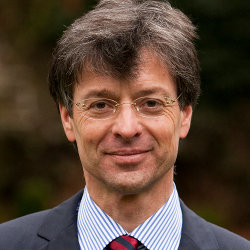 Murk Muller
Advocaat (Dutch lawyer), Rotterdam, The Netherlands and Rechtsanwalt (German lawyer), Berlin, Germany
1984 Universiteit Leiden (University Leiden), the Netherlands
1982-1983 Internships maritime insurance in London and shipping organization in Lima
Since 1984 list of legal employments in chronological order
New York
Houston
San Francisco
Rotterdam
Amsterdam
Utrecht
Berlin
Rotterdam
Since 1987 Advocaat, (DutchlLawyer), the Netherlands
Since 1995 also Rechtsanwalt (German lawyer), Germany
Experience law of the seas, company law, Mid and east Europe, traffic law, transport law, building law, debt collection, complex technical issues.
Publications written by Rechtsanwalt Mr Murk Muller appear regularly, such as interviews in the specialized press.
Rechtsanwalt Mr Murk Muller has collected experience in cross border cases in the commercial sector with a view to conflict solution during the extrajudicial, judicial and arbitral phase.
Initiator of various groundbreaking projects in terms of IT application in the judicial field (LEXML, RDF Legal Dictionary). These new technologies opened up possibilities for new modells of organization and collaboration in the law market with the Anwaltsladen being the living proof for that.
Languages in order of mastering: Dutch, English, German, French, Russian.
Further personal information can be found in the articles and interviews at www.anwaltsladen.de.