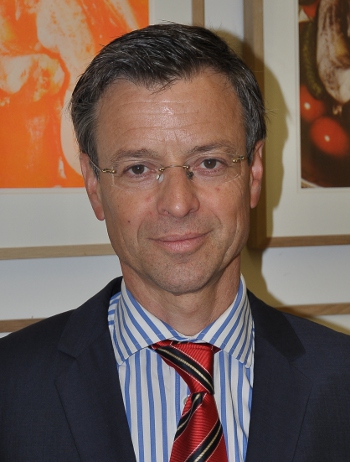 Murk Muller
Advocaat and Rechtsanwalt (attorney at law)
admitted to the bars both in Berlin and Rotterdam
1979-1984 University Leiden, major corporate and trade law, minor Islamic Law (sharia), thesis in maritime law
1980-1982 University Leiden, classical Arabic
1982-1983 trainee maritime P&I insurance in London and shipping company in Lima, Peru
Since 1984 in law practice:
New York
Houston
San Francisco
Rotterdam
Amsterdam
Utrecht
Berlijn
Rotterdam
Since 1987 admitted to the bar in Rotterdam, the Netherlands, as advocaat
1988 Winner moot court young attorneys Rotterdam and Dordrecht
Since 1995 also admitted to the bar of Berlin, Germany, as Rechtsanwalt
Practice areas transport law, maritime law, admiralty law, corporate law, contract law, transactions, road transport, trade, manufacturing, construction, collection of account receivable, technical complex disputes, litigation.
Publications on a regular basis of professional articles, as well as being interviewed on his profession. Author of the book Met Plezier Advocaat Zijn (Lawyer with Joy)
Rechtsanwalt Mr Murk Muller has a vast experience with cross-border cases for global corporate clients, with the emphasis on litigation and transactions.
Initiator of a number of ground-breaking projects for Web 2.0 in the legal world, such as (LEXML, RDF Legal Dictionary), as well as bringing into practice revolutionary ideas for new forms of organisation, communication and cooperation for legal professionals, expressed in Anwaltsladen.
University adjunct professor of the law school of University Maastricht
Language in order of command: Dutch (mother tongue), English, German, French, Russian, Spanish